Imagined by Nadine Brun-Cosme and illustrated by Anna Aparicio Catala, The Nico and Ouistiti series present Nico and Ouistiti, two happy little explorers who invent great machines, that will take them to new lands and adventures! Ready for take off?
Nadine Brune-Cosme & Anna Aparicio Catala
24 x 31 cm, with panoramic folding pages. 
Rights sold : Italian
Nico and Ouistiti explore the Deep Sea: In their first adventure, their submarine takes them to a wonderful world filled with turtles, whales, and colourful fish. An unexpected encounter with mermaids will send Nico & Ouistiti on a great rescue mission.
Nico and Ouistiti explore the Forest: In this new adventure, our two explorers head for the forest, in an extraordinary flying machine. Many surprises await, new friends are met : white rabbits, moles and thousands of colourful birds of all kinds. But wait! Where are they all going? A new exploration for Nico and Ouistiti as they follow them down a big hole in the ground…
Nico and Ouistiti explore the Sky: Their third exploration will take you to the sky and beyond… as far as a planet filled with yummy sweets and cakes, and it will be quite a ride!
Would you like to hear the story in French? Listen to the author herself reading the book, in a great musical audio resource!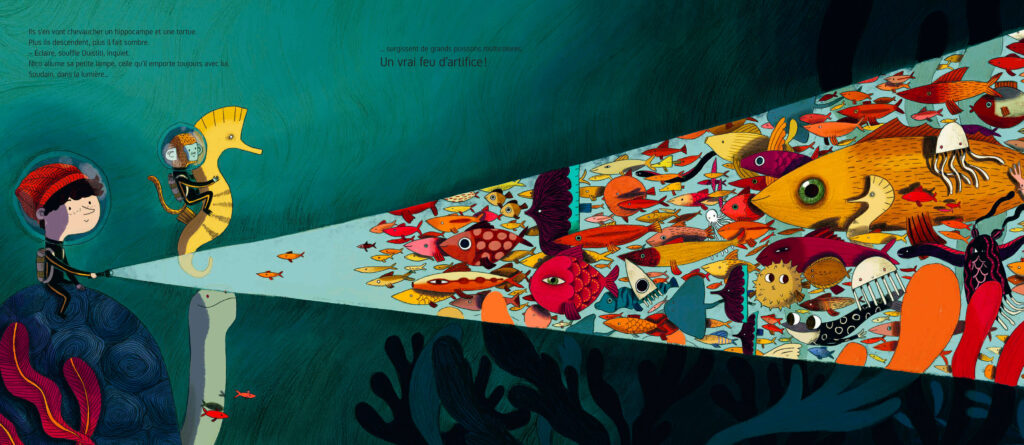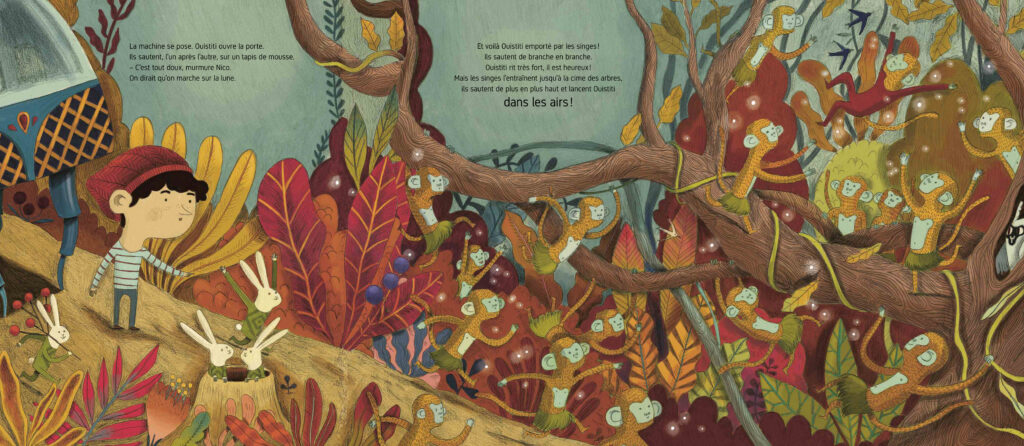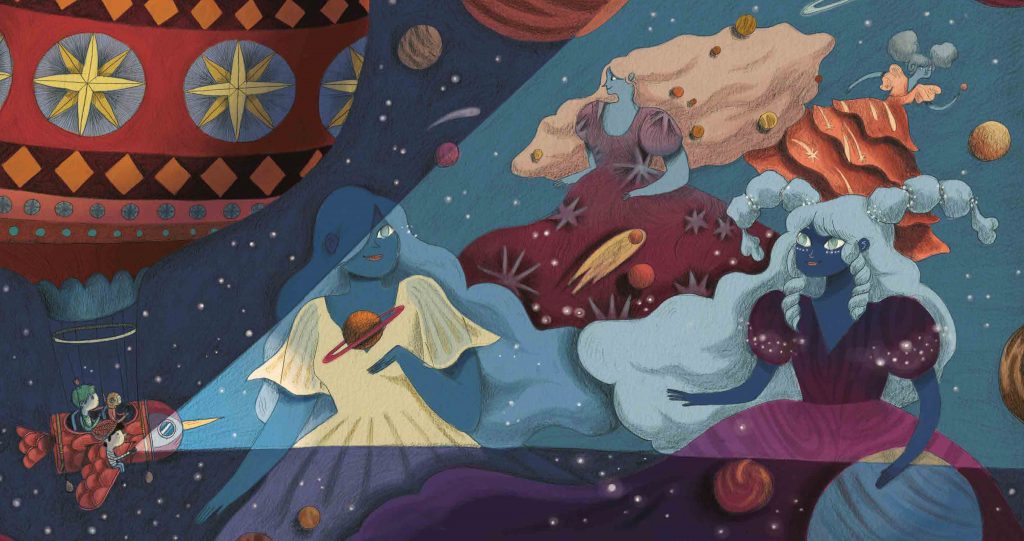 Browse through our books database for more ABC MELODY titles