With more than 65 years of expertise, Lito creates fun and colourful books to accompany children from their first steps towards the magic of discovery, the emotion of reading and the pleasure of writing in order to develop their creativity and imagination! One of the biggest French independent publishing house, Lito is recognized as the French leader in stickers, colouring, novelty and activity books, documentaries or games.
Representation: Foreign rights worldwide except China, Movie rights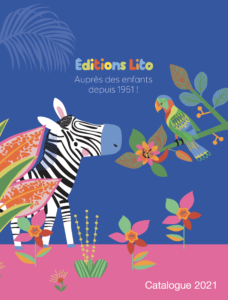 Browse through LITO titles in our books database!