Cipango is the Chinese name of Japan used by explorer Marco Polo, describing islands of gold, gemstones and spices… With such a legacy, the publishing house could only be inspired to go around the world, and discover other cultures in all they have to offer. Nomad titles, of dreams, of explorations, of wisdom. And curiosity too. Embark upon a supportive adventure, for a world of words and colours.
Representation: Foreign rights worldwide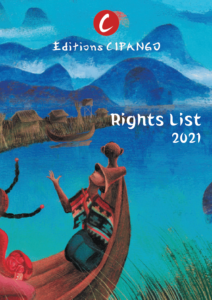 Go through our database to find out all the Cipango titles.