ABC Melody is an independent publishing company established in 2007. The company's editorial line focuses around the themes of travel, world cultures, mystery and humor, and around three poles: picture books, novels and languages. In 13 years, ABC MELODY has indeed become the French reference for making language learning fun for children! ABC MELODY titles are created by award-winning authors from around the world, are sold in 20 countries and translated in 15 languages.
Representation: Foreign rights worldwide + Movie rights worldwide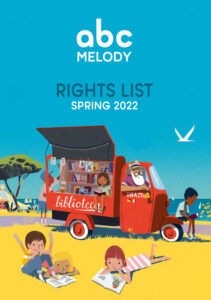 Check ABC MELODY titles in our books database or have a look at their Rights List!