In this 2nd picture book, Mathilde Magnan explores underwater life. The humorous adventures of a goldfish and its pond mates: dragonflies, frogs and even turtles! Part 2/3 of a triptic of silent books by Mathilde Magnan, between Et après/And Then? and A la volette.
48 pages – 23 x 15,5 cm
Awards: Shortlisted Prix « Lire, élire » 2019.
Foreign rights available worldwide, Movie rights available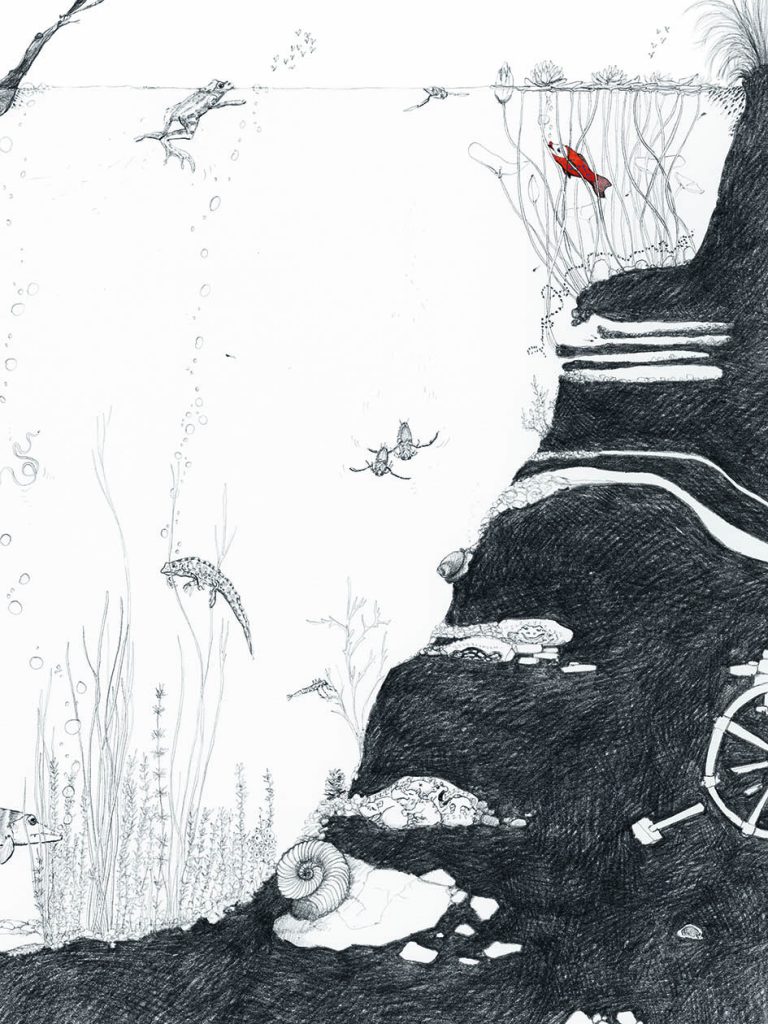 Browse through our books database for more VoceVerso titles